Miss Snaith (Y2)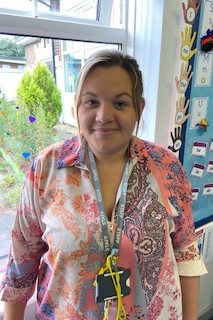 *ASPIRE, DESIRE, BELIEVE AND ACHIEVE*
"The more that you read, the more things you will know. The more that you learn, the more places you'll go."
― Dr. Seuss
Welcome back to the Summer Term, we hope you had a lovely Easter break and are ready to continue your learning.
A bright, science-minded boy goes to the beach equipped to collect and examine flotsam--(anything floating and has been washed ashore) in our class book this term.
He finds a vintage camera washed up on a beach, unspools like a silent film. The camera and its secrets take the boy on an extraordinary visual journey into an undersea otherworld where he makes unexpected connections across continents and through time.
Let us explore the depths of our imagination together…
In Maths, we will be adding and subtracting, using shapes and learning position and direction.
Learning Geographical Skills and Fieldwork, using compass directions (North, East, South, West) and directional vocabulary (e.g. left, right, far left) to describe the location of features and routes of a map of our local area. In Art, we will look at Vincent van Gogh, exploring and replicating his art.
Science will see us Identify a range of habitats and who different habitats provide basic needs. Exploring and comparing the differences between things that are living, things that are dead and things that have never been alive.
In RE we will look at The Covenant and Rites of Passage in the Religion Judaism.
We have a busy summer term, which will include completing our Year Two SATs tests.
We are ready Year 2… let's do this!
P.E will remain on Wednesday's. Don't forget your water bottles.
Please remember our 'In it to Win it', you must read five times a week, complete your homework and bring your P.E kit weekly. The extra piece of weekly homework will support you in answering SATs questions-so please remember that it is important :)
What parents can do to help:
Read with your child and sign their reading record with your comments.
Practice spellings for Thursday's test.
Practice times tables for Thursday's test.
Inform the teacher of any concerns you have.