Miss Snaith (Y2)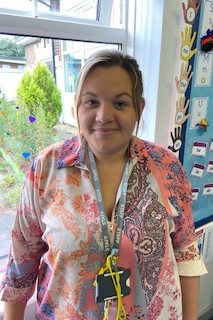 *ASPIRE, DESIRE, BELIEVE AND ACHIEVE*
"The more that you read, the more things you will know. The more that you learn, the more places you'll go."
― Dr. Seuss
Welcome back Year Two,
We have many exciting things planned for this term. The first half-terms theme will be 'Journey' followed by 'Beyond Belief'. This term we will be working hard in preparation for the year 2 SATs tests.
This first half we will be focusing our English work around one of my favourite books 'Journey to Jo'burg'. Which is a thought-provoking story about diversity, equality and acceptance. The second half of term will we be completing work around the 'BFG' (another one of my favourite stories). This is an excellent little story about a big friendly giant.
This term we will become inventors. In Design Technology we will design, build and evaluate a car. You will be given the opportunity to use axels and wheels to enable the car to move-
Whose car will be the fastest?
Whose will beat the teachers?
P.E will remain on Wednesday's. Don't forget your water bottles.
Please remember our 'In it to Win it', you must read five times a week, complete your homework and bring your P.E kit weekly. The extra piece of weekly homework will support you in answering SATs questions- so please remember that it is important J
What parents can do to help:
Read with your child and sign their reading record with your comments.
Practice spellings for Thursday's test.
Practice times tables for Thursday's test.
Inform the teacher of any concerns you have.